Bible Study - LUKE: Negotiators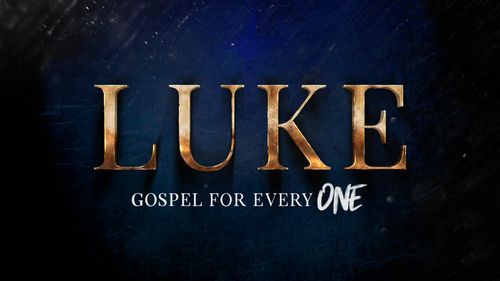 What is something God has done for you that you are thankful for or are celebrating? What evidences of grace have you seen since our last meeting?


Where are you experiencing stress or anxiety? Where would you like to see God move in your life or in the life of someone close to you? Take some time to pray together as a group.


What did you hear in this week's sermon that was new or particularly interesting? Did anything stand out to you as puzzling or troubling?


Read Luke 9:57-62 aloud. In these verses, Jesus addresses some barriers that we all have when it comes to following him: no guarantee that we will experience comfort or security (first conversation); a call to prioritize our relationship with Jesus over all other relationships (second conversation); no looking back (third conversation). How does Luke shed light on these barriers? Which verses stand out to you?


Jesus says, "Follow me." In Luke's Gospel, we see some who follow him and are being taught by him (disciples). We read about others who only pay attention to him when he visits their hometown, but do not rearrange their lives around his call. Taking this into consideration, what does Luke's Gospel teach us about discipleship? What does it mean to follow Jesus and trust Jesus over the course of our lives?


Chris put this question on the table:

How do you tend to finish the statement – "Lord, let me first….."



As we try to apply God's Word to our lives, consider these questions as a group:

Have you had too much of a preoccupation with comfort and security?
Have you been waiting for "all the circumstances to be right?"
Have you been waiting for all the people in your life to understand/approve?
Have you been returning to ships that should be burned by now?



What simple next step could you take in obedience to what you've learned from this passage?