Bible Study - LUKE: P.U.S.H.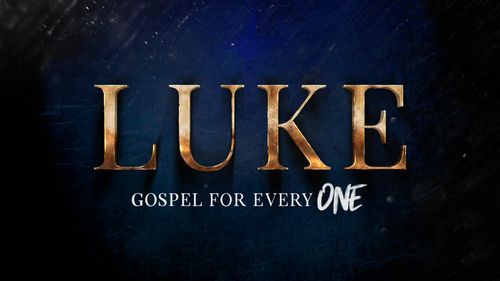 What is something God has done for you that you are thankful for or are celebrating? How have you seen or experienced the faithfulness of God in the last week or so?


Where are you experiencing stress or anxiety? How would you like to see God move in your life or in the life of someone close to you?


What did you hear in this week's sermon that was new or particularly interesting? Did anything stand out to you as puzzling or troubling?


Luke 18 opens with an insightful clue from the author: "Then Jesus told his disciples a parable to show them that they should always pray and not give up." What does this tell us about the human condition? In what ways have you experienced discouragement when you pray? Why are we inclined to give up?


Allow time for people to remember and recall God's activity. These questions can guide the group. Can you think of times when God has answered your prayers pretty soon after praying? Can you think of times when God has blessed and provided, even though you weren't really asking or praying about it? Are there any prayers God has answered differently than you expected?


Read Luke 18:1-8. The parable of the persistent widow shows us that Jesus invites us to remember the goodness of God and pray persistently. What does it look like to remember the goodness of God? How can you cultivate this habit? Is there an area in your life (or in this world) where you are asking God to bring justice? In what area or matter are you prepared to "P.U.S.H."?


Read Luke 18:13-14. Here Luke says, "But the tax collector stood at a distance. He would not even look up to heaven, but beat his breast and said, 'God, have mercy on me, a sinner.' I tell you that this man, rather than the other, went home justified before God. For all those who exalt themselves will be humbled, and those who humble themselves will be exalted." What kind of posture does the tax collector assume? What do we learn about justification (before God) from these verses? What promises are we given?


Psalm 86:5-7 reads, "You, Lord, are forgiving and good, abounding in love to all who call to you. Hear my prayer, Lord; listen to my cry for mercy. When I am in distress, I call to you, because you answer me." What do you notice about the language of the Psalmist? In our time of need, how will God respond?


In the next 24-48 hours, what simple next step could you take in obedience to what you've learned from your time in God's Word? Who would benefit from hearing what you've learned this week? Will you share it with them?